Messenger Demo Viewer is a free cross-platform and open source Facebook Messenger viewer that hides your sidebar by default. To show or hide the sidebar, press cmd/ctrl + b
Facebook Messenger always has a sidebar with all your recent chats, including a part of the last message sent, visible on the screen. This is useful for personal chats, but in a professional demo you'd want that to be hidden. That's what Messenger Demo Viewer is for.
Free Downloads available for:
Source code is available at Github. You can report issues and send pull requests there.
Screenshot
It looks like Messenger, because it is :)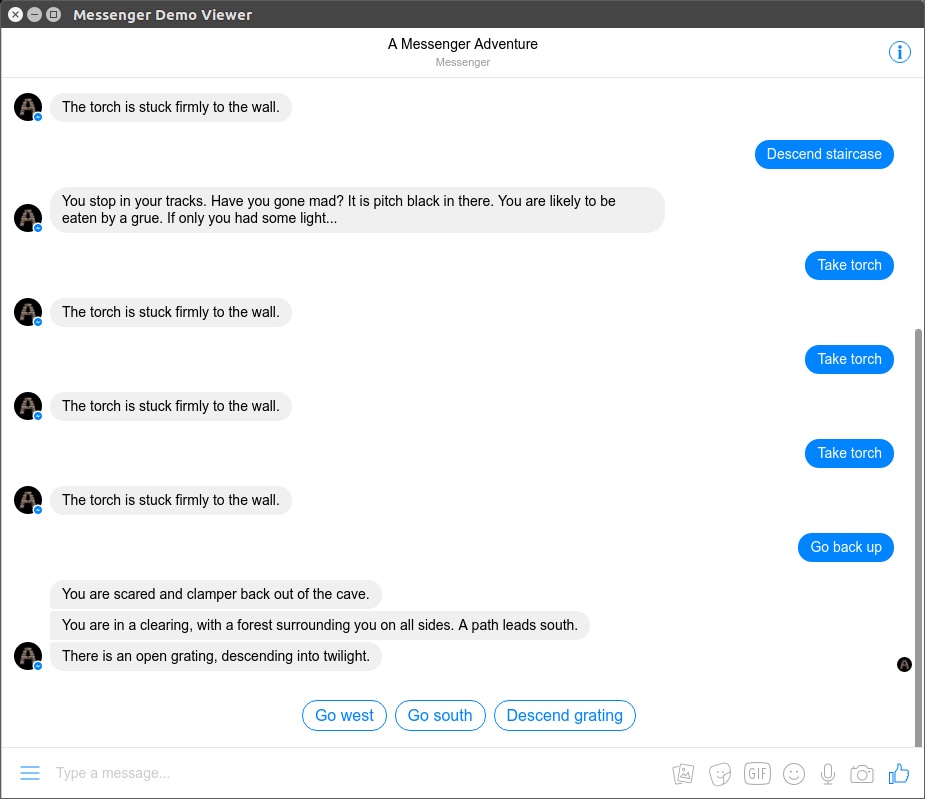 Showing the A Messenger Adventure chatbot.